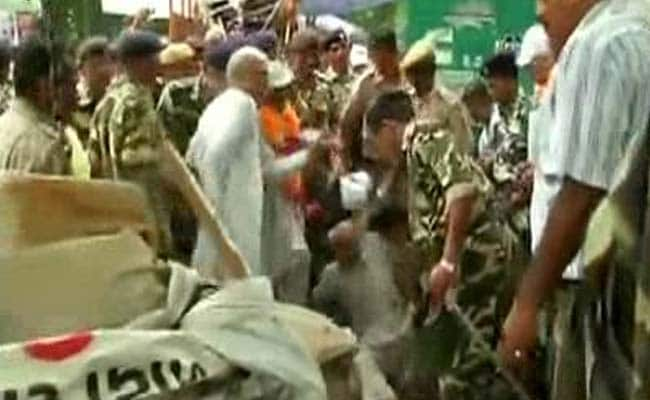 New Delhi: In a drive to secure and sanitise the capital ahead of Independence Day, the police this morning began evicting various groups on protest at Jantar Mantar, the venue designated for protests in the heart of Delhi.
The biggest resistance has come from ex-servicemen who have been protesting here for the past two months, demanding one rank one pension from the NDA government.
A few of the 50-odd ex-servicemen, who were on a relay hunger strike at Jantar mantar and refused to leave, were seen being dragged and pushed. NDMC trucks were seen dismantling one of the tents put up by them.
The New Delhi Municipal Corporation, which is carrying out this operation, says they remove tents pitched in the area every year to clean and prep it. But this time around the timing had coincided with Independence Day preparations due to security concerns.